Roger Baer is a Consultant Eye Surgeon in Bath. He has over 30 years experience in the speciality.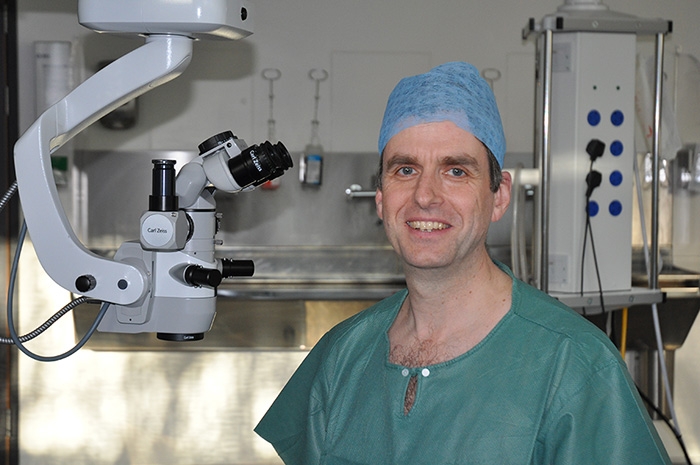 Roger Baer completed general medical training at St. Mary's Hospital, Paddington before training as an eye surgeon at Moorfields Eye Hospital, London. (Moorfields is the largest eyecare centre in the world with an international reputation for clinical and research excellence) In 1995 he worked in Cape Town as a clinical fellow prior to taking up his Consultant post in Bath the following year.
He sees private patients at Sulis Hospital Bath, a newly built 'state of the art' hospital situated just outside the city.
His areas of expertise include cataract surgery and the management of glaucoma.
Mr Baer has performed over 25,000 of these operations since 1987. He has a particular interest in 'premium' lens implants such as toric implants to correct astigmatism and multifocal lenses which enable distance and near vision to be corrected simultaneously.
He is a Fellow of the Royal College of Surgeons and a Fellow of the Royal College of Ophthalmologists. He is a member of the European Society of Cataract and Refractive Surgeons and the United Kingdom & Ireland Society of Cataract and Refractive Surgeons.